Christ Church is AMPED to present a full-day summer day camp for children from Rising Kindergarten through Rising 5th grade.
When:
Monday, July 9 to Friday, July 13 from 9:00am – 5:00pm
Where:
Christ Church (West Campus) | 140 Green Pond Road, Rockaway, NJ
---
2018 is going to be ELECTRIFYINGLY fun!
We don't know if that's a real word, but we DO know that you're going to have an EXTREMELY awesome VBS teaching kids about why God wants each of us to be OVERLOADED with CONFIDENCE.
God wants us to live our lives FULLY ALIVE because we can believe that what He says is TRUE!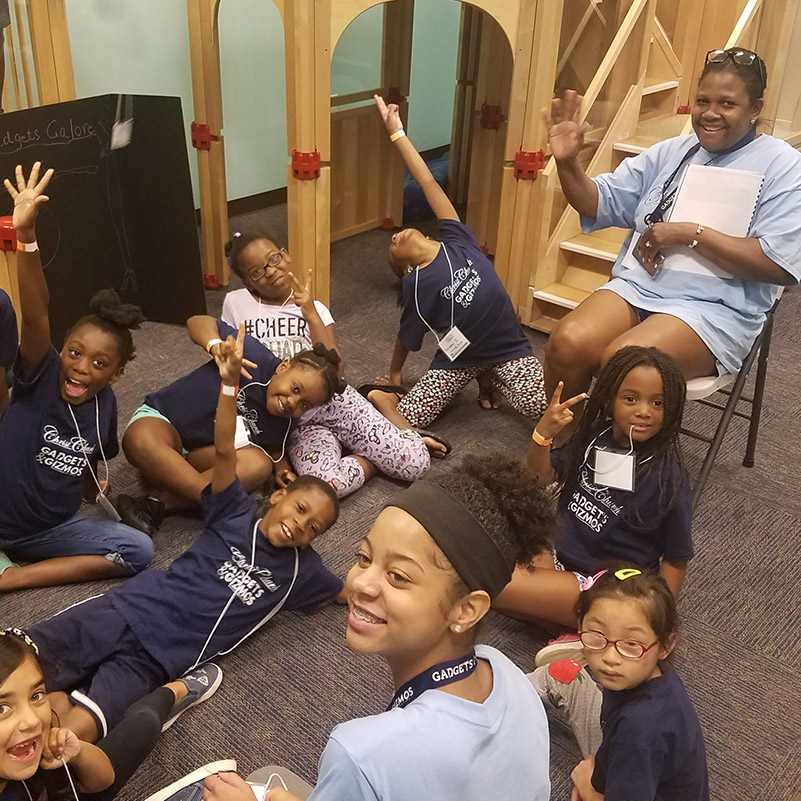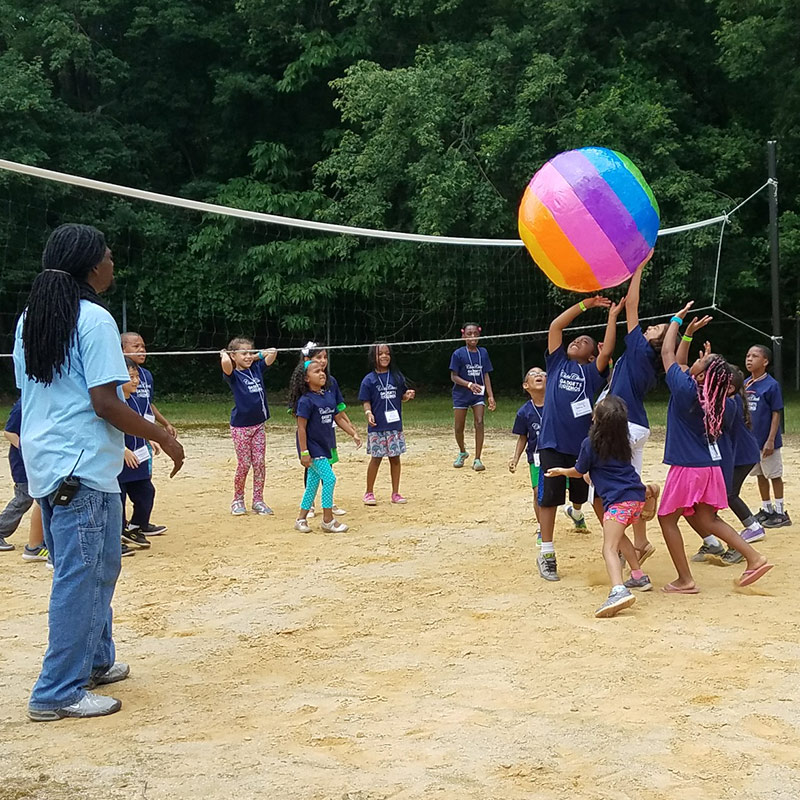 Daily Schedule
---
8:45am - 9:15am
Parent drop off
9:15am - 10:30am
Large Group Session

(Games, Worship, Interactive Lesson)
10:40am - 12:00pm
Small Group Session

(Brief Recap of Lesson, Q&A, Crafts, Snacks)
12:10pm - 1:10pm
Lunch

(Food, Video Presentation, Free Time)
1:20pm - 2:20pm
Group Recreation Time

(Organized Activities)
2:30pm - 3:30pm
Large Group Session

(Games, Brief Recap of Day, Worship, Snacks)
3:40pm - 5:00pm
Electives

(Sports, Arts, Tech)
5:00pm
Parent Pickup
Memory Verse:

John 10:10, NIRV
"I have come so that they may have life. I want them to have it in the fullest possible way."
Faq's
---
Ready to get AMPED? Take a look below to find some answers to some common questions.
Vacation Bible School Summer Day Camp will be happening at Christ Church's West Campus located on 140 Green Pond Road, Rockaway, NJ from Monday, July 9 to Friday, July 13. To assist our families' work schedules better, drop-off will be between 8:45am–9:15am and pickup will be promptly at 5pm.
Good news! Kidtropolis will be providing much more than care for your children at Vacation Bible School — we will also be providing an age-appropriate, spiritual experience! Our staff is filled with true lovers of Christ who are not only trained to work with children, but are also appropriately interviewed, background checked, and hand chosen to work with your children.
Early bird registration is $30 for the first child and $15 for each sibling after that
Early bird registration is from April 1 – May 1
Registration after May 1 is $40 for the first child and $25 for each sibling
Registration closes the Sunday one-week prior to VBS on July 1
No walk-up registrations are accepted for the AMPED! Vacation Bible School
No. We desire to accommodate all who wish to attend, however we do close registration one week prior to VBS so that we can plan and prepare the most effective program possible for the kids.

Our Vacation Bible School Summer Day Camp program has been specifically designed and geared toward schoolchildren from 5 to 11 years old only.

No. Due to proper child/staff ratios we cannot accept same-day registration at Vacation Bible School Summer Day Camp. Christ Church has a requirement to abide by state guidelines regarding the handling of large numbers of children and adults. Therefore, to ensure that all of these requirements are met, all participants must be preregistered by the deadline provided.

Our Vacation Bible School Summer Day Camp is open to all children who would like to attend and we welcome any child regardless of prior church attendance.

Yes! On the child registration form there is a location to specify if your child has a special need. There is also space provided to communicate what that special need is.

Once registered one of our staff members will contact you to talk further about the needs of your child. Also, if you would like to discuss whether VBS is a good fit for your child before you register, please contact us at klewis@christchurchusa.org.

No. While we are happy to provide two small snacks (AM and PM) for each child, we are requesting parents provide a packed lunch every day for each child to prevent any allergies or dietary issues. Please still alert us to any possible allergies on your registration form so that we can be aware.

Enroll your child in the grade they will be entering in the fall, NOT the grade they have just completed (e.g. my child is currently in 1st grade but will enter 2nd grade in the fall).

In the example listed, you would enroll your child in 2nd grade.

At Christ Church, we will promote your child to 6th grade prior to VBS in July, therefore they will not be eligible. For more information, please contact us at klewis@christchurchusa.org for more information about our Middle School program.

No. Everything will take place on our campus.

No. We open our facility for children to be checked-in as early as 8:45am up until 9:15am. We cannot receive children before this time.

Please pick your child/children up promptly at 5pm as we do not have any extended care available beyond this time. Failure to do so may result in additional costs.

Yes. Parents are welcome at all times to be a part of the Vacation Bible School experience, however, if you need to be with your child throughout the week, we ask that you go through a standard background check in order to participate with their group. Our background procedures are required for all individuals 18 and over to ensure a safe and secure environment.

We understand that during events such as Vacation Bible School that multiple people may be handling the transportation of the children – however in-person verbal parental permission is required.

You may transfer your pickup slip to another adult who may be picking the child up, however, we will not accept phone calls, emails, or text messages of permission.

If you desire for your child to utilize the shuttle service please note this during the registration process in the designated space. The shuttle will leave promptly from our East Campus in Montclair (68 Church Street, Montclair, NJ 07042) every morning at 8:30am. The shuttle will return by 5:45pm.

If for some reason transportation capacity is met, you will be contacted by one of our staff members notifying you of the need to provide additional transportation in order for your children to attend.

.
REGISTRATION
---
Children and Volunteer Registration