As you may have noticed, it's been a very exciting time in and around the world of Quest Kids. In addition to being surrounded by new, dynamic renovations, there is also the addition of two friendly faces. Our brand-new Quest Kids mascots, Tripp and Journey, debuted in February during a worship service at the West Campus. The kids were energized by their appearance, as they danced and took pictures with our new pals! Tripp and Journey (below) are representations of our adventurous theme for our Quest Kids: "Your Adventure with God starts here!" While our exciting new friends are large in size, they are actually just kids who carry this same message and are eager to walk side by side with your kids on their new journey together.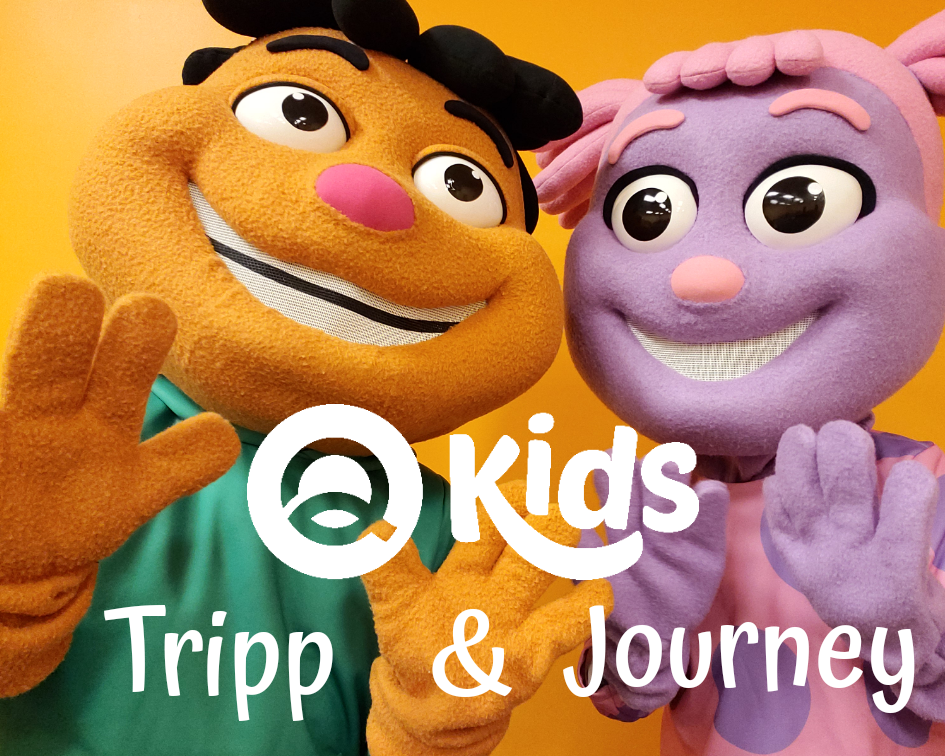 Our mascots will also be suppor­ting the ministry of Christ Church at all major events such as the Tri-County Fair, and of course, our very own VBS program. We want to thank you for your generous gifts and donations in helping bring Tripp and Journey to life, and for playing a role in the joy that our Quest Kids will receive from having Tripp and Journey as members of the Christ Church family.
In addition to our new mascots, we also saw our Quest Kids energized by two recent special events. This year, in an effort to continue the energy and momentum that our worship experience at Easter provides, Quest Kids hosted two special attractions-Rizzo's Wildlife World and Mad Science of New Jersey! At both campuses, students met snakes both small and very large, a baby alligator, a chinchilla, tarantula, and many more amazing creatures while connecting them to a personal, creative God. Likewise, during our Mad Science experience, our students gained an appreciation for science through some crazy experiments including dry ice, fire, and even wind-but they also learned that God is the creator of the science we learn about and see every day in our lives!