UNITING PEOPLE TO GOD AND PEOPLE TO PEOPLE
We called all young adults in the region from ages 18-35 to come out to worship, connect, and have fun together! There were a lot of opportunities to get involved! Sign-up today!
"For I know the plans I have for you," declares the LORD, "plans to prosper you and not to harm you, plans to give you a hope and a future."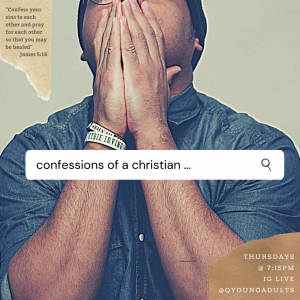 Do you struggle with loving God, yourself, & others well? Are you feeling disappointed with your spiritual growth & development? Have you been living in cycles of sin & shame but are too afraid to ask for help? We got you! Join us right here on IG live Thursday nights at 7:15pm as we journey towards freedom in Christ.
Read More »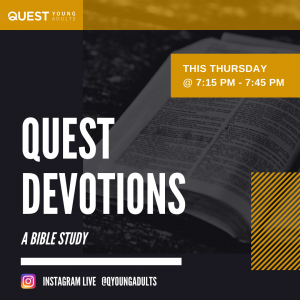 A bible study that will be live on our instagram page: https://www.instagram.com/qyoungadults/?hl=en   from 7:15pm – 7:45pm!! Tune in!!
Read More »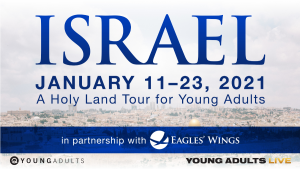 Hey Quest Fam! We are having another interest meeting for Israel. This is our LAST Meeting! Attendance is required to receive specific information! We will be meeting at Sunday, March 8th from 3:30 PM to 4:15 PM @ Christ Church Montclair NJ!
Read More »
ARE YOU A COLLEGE UNDERGRADUATE, GRADUATE, OR INTERNATIONAL STUDENT? CLICK HERE:
Subscribe To Our
Young Adults Newsletter
Don't miss new updates on your email