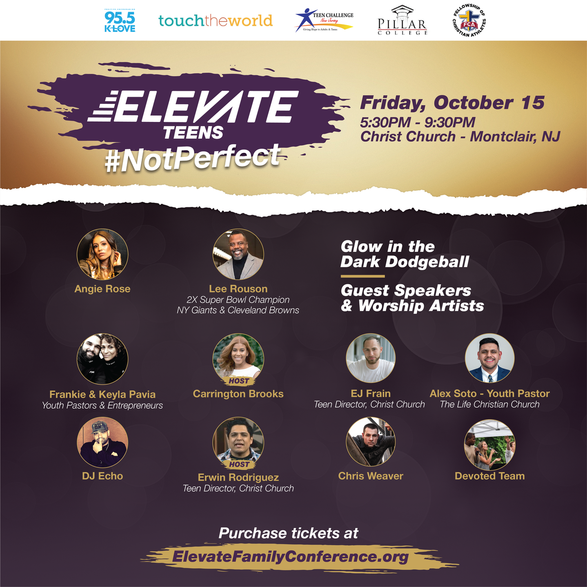 Elevate Teens
Elevate Teens is an impactful night geared toward helping your teen understand that the social media and digital world is not always reality.
Teens will also learn about how to be a real, authentic person in a world full of inauthentic influencers and celebrities and ever-shifting rules about what is acceptable.
Get ready for your teen to love their "imperfect" selves that God created perfectly.